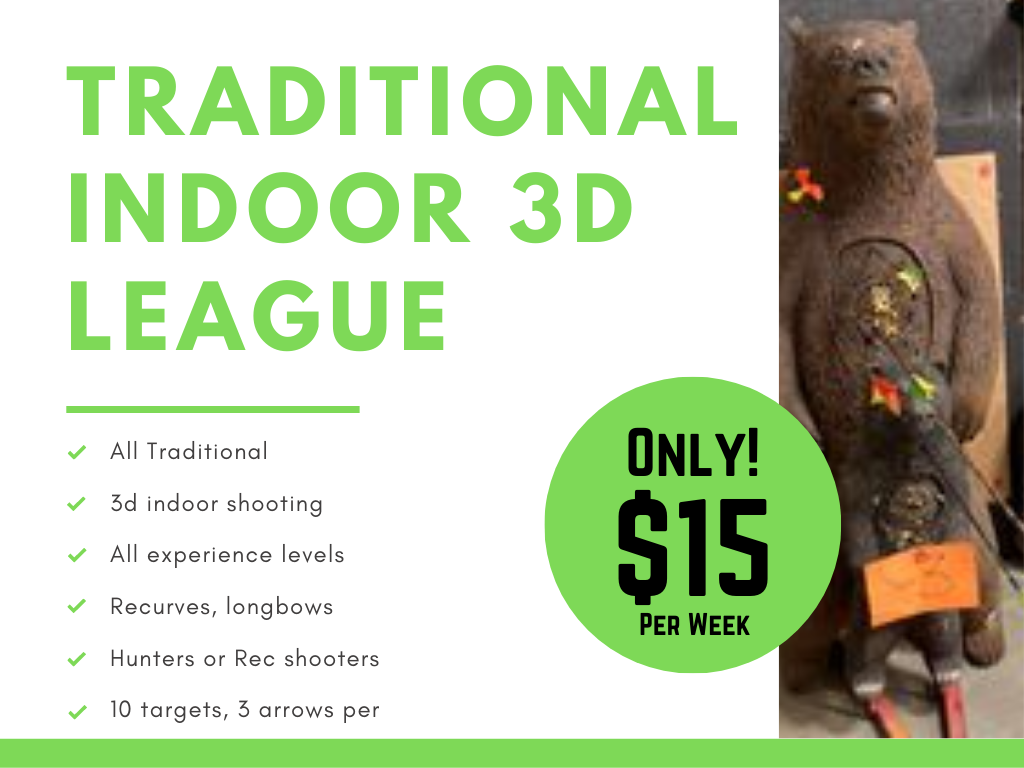 No Paper or 2D targets… All 3Ds! Grab your stick bow, and come have a great time shooting indoors out of the elements with challenging but realistic shots. It's an awesome way to start your weekend with food, friends, and shooting your stick bow! Hope to see you here!
Longbow and Recurve are welcome.
Includes a FREE breakfast burrito for shooters.
When: 1st & 3rd Saturday, from mid-October to February
Time: 9 am to about 11 am
Cost: $15 per week
Key Facts:
• All Traditional
• 3d indoor shooting
• All experience levels
• Recurves, longbows
• Hunters or Rec shooters
• 10 targets, 3 arrows per target